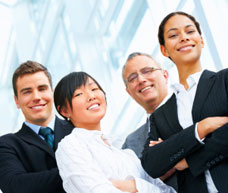 The Federal Skilled Workers program is now operating under the Express Entry system, where applicants first make an expression of interest, have their data registered in a database, and if they are selected by the CIC, they will be invited to make a full application. The most important change to this program is the removal of the 50 eligible occupation list.
Please note that a job offer is NOT mandatory to apply for the Federal Skilled Worker program.
A great entry point for many immigrants every year, the Federal Skilled Workers program evaluates applicants base on a point system that takes into account official language ability, age, education, work experience, employment already arranged in Canada, and adaptability (such as previous work experience or education acquired in Canada). Emphasis is placed on younger candidates and English and/or French abilities.
To qualify for this program, You must have one year of continuous, full-time (or an equal amount of part-time) paid work experience, in at least one of these occupations within the last ten years:
These occupations are either:
•Skill Type 0 (management occupations) or
•Skill Level A (professional occupations) or
•Skill Level B (technical occupations and skilled trades)
To help you find out if you qualify under this program, please contact us today for an evaluation of your profile.